We introduced the idea of a 'carbon footprint' before it was a
common buzzword.
By asking people if they knew their own and directing
them to our online calculator.
The calculator received more than
1 million hits in its first 6 months.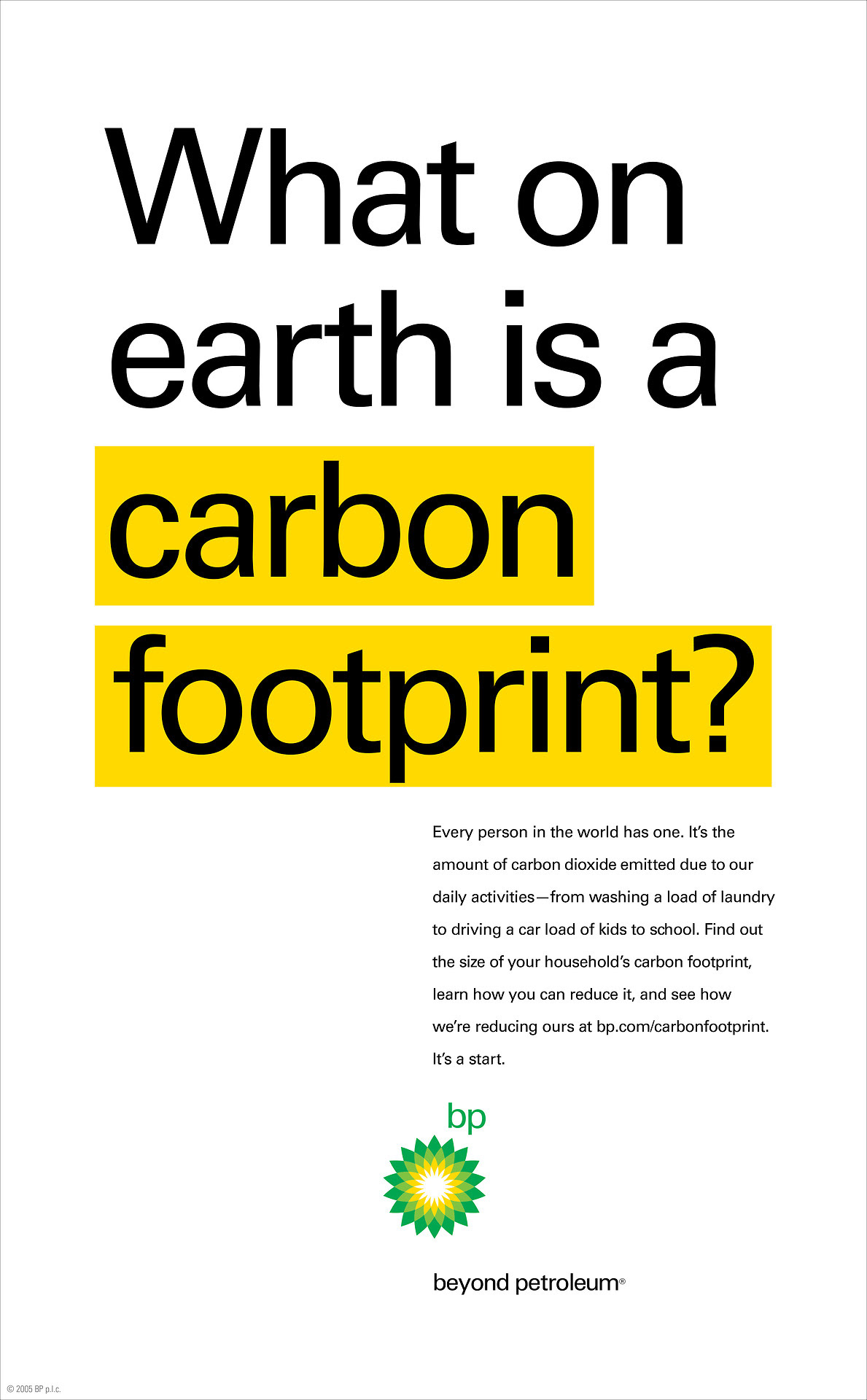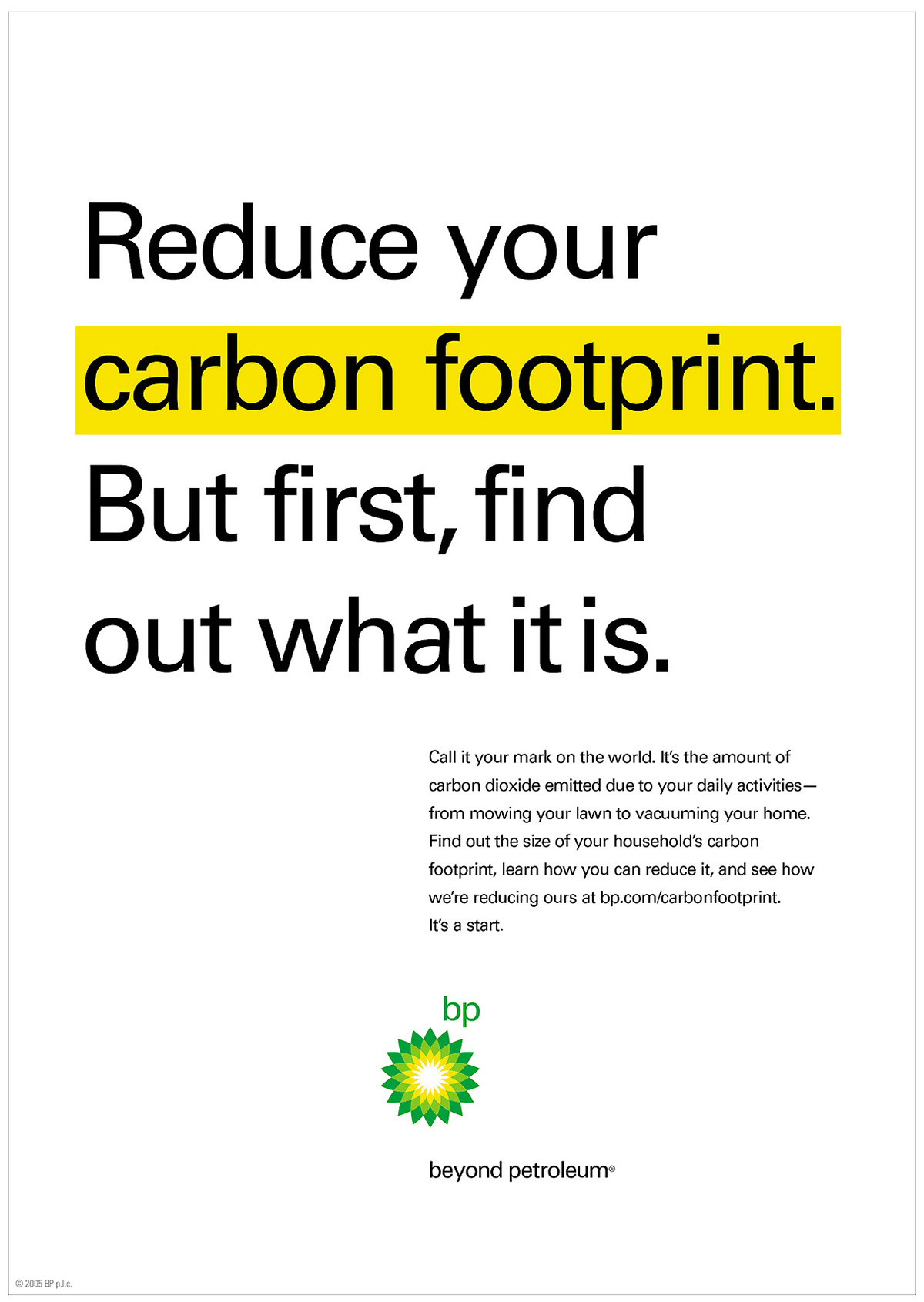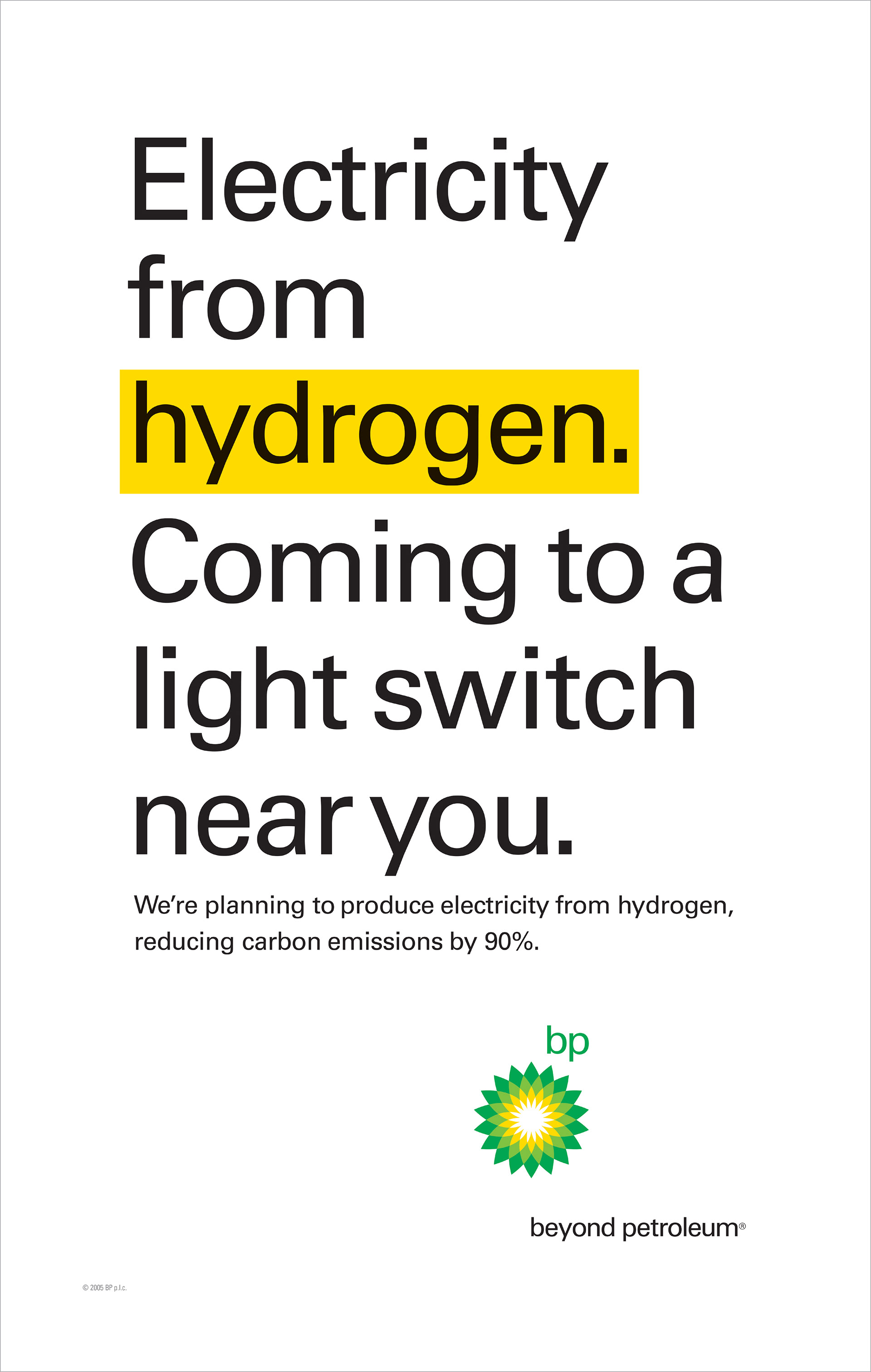 Out of Home from Bp's Carbon Reduction Global Airport Campaign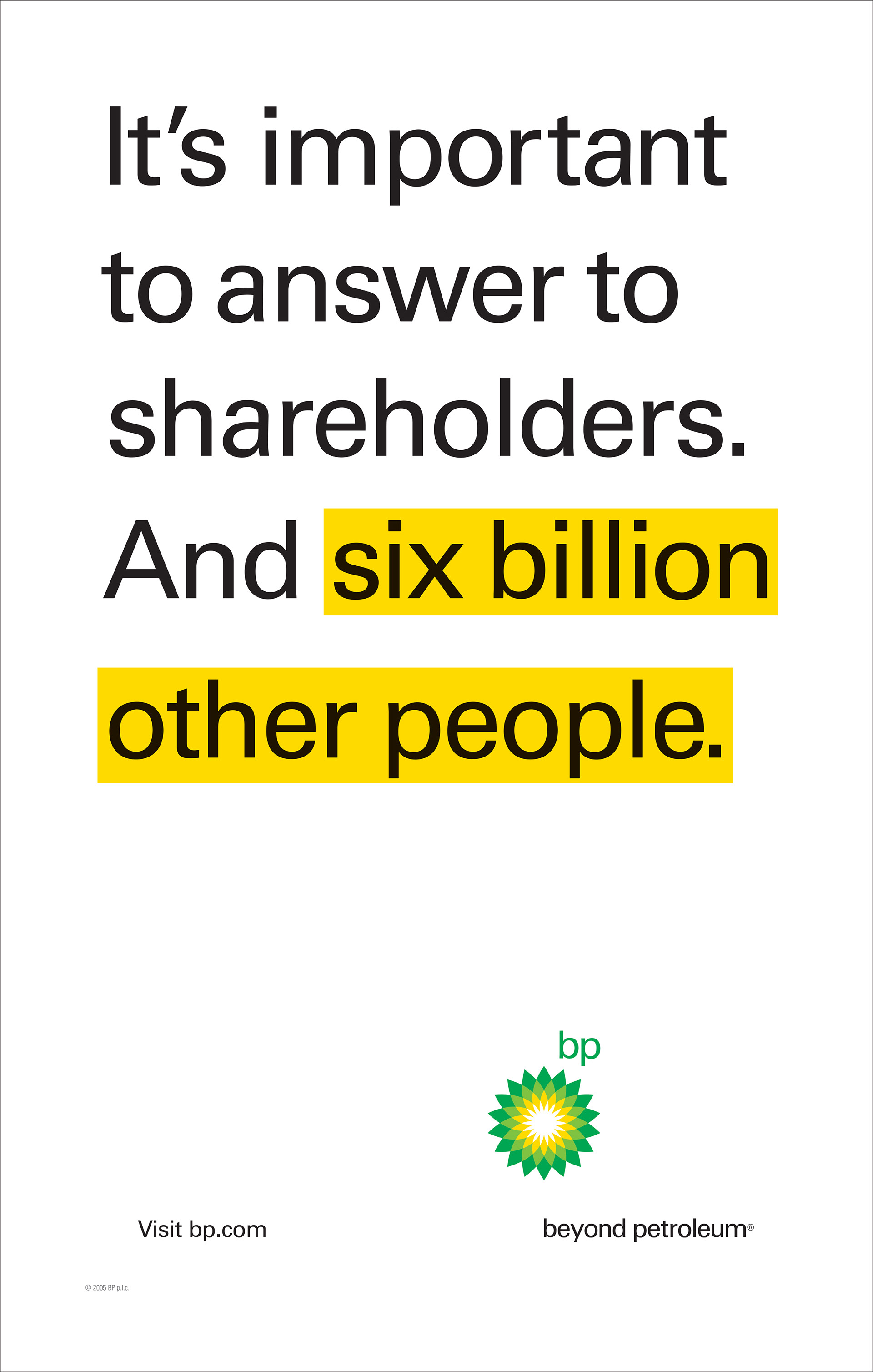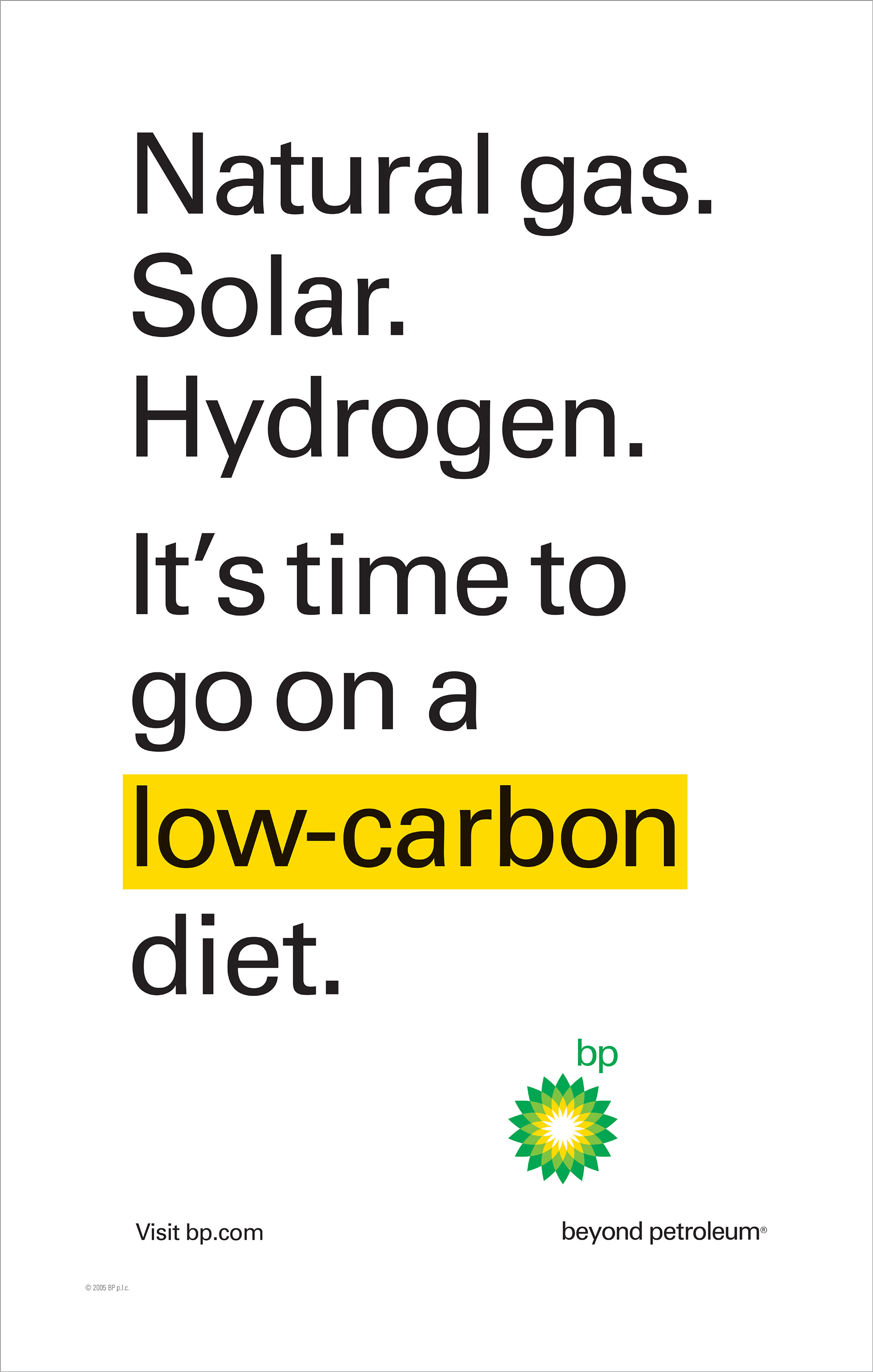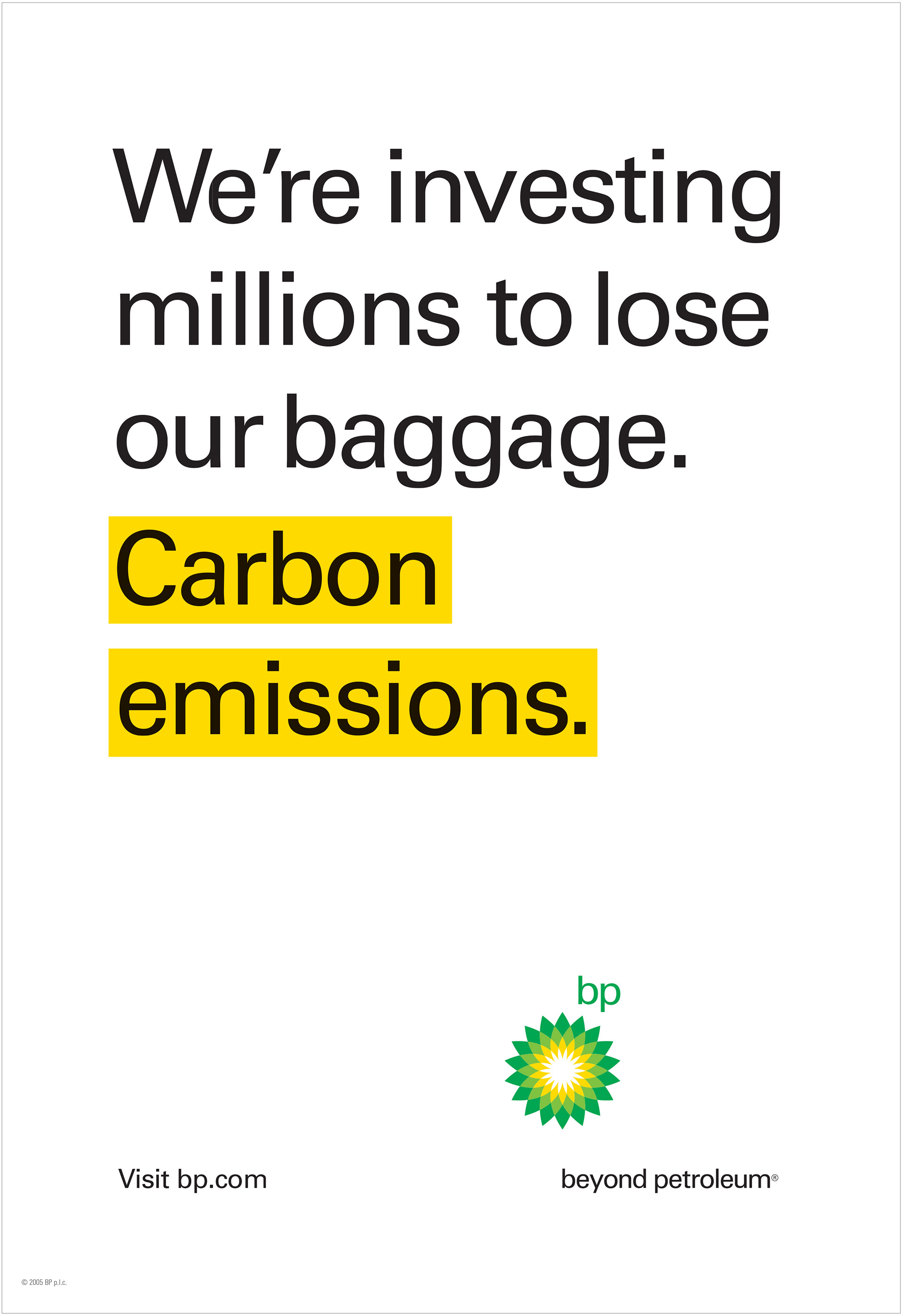 Note: This execution ran next to the baggage carousel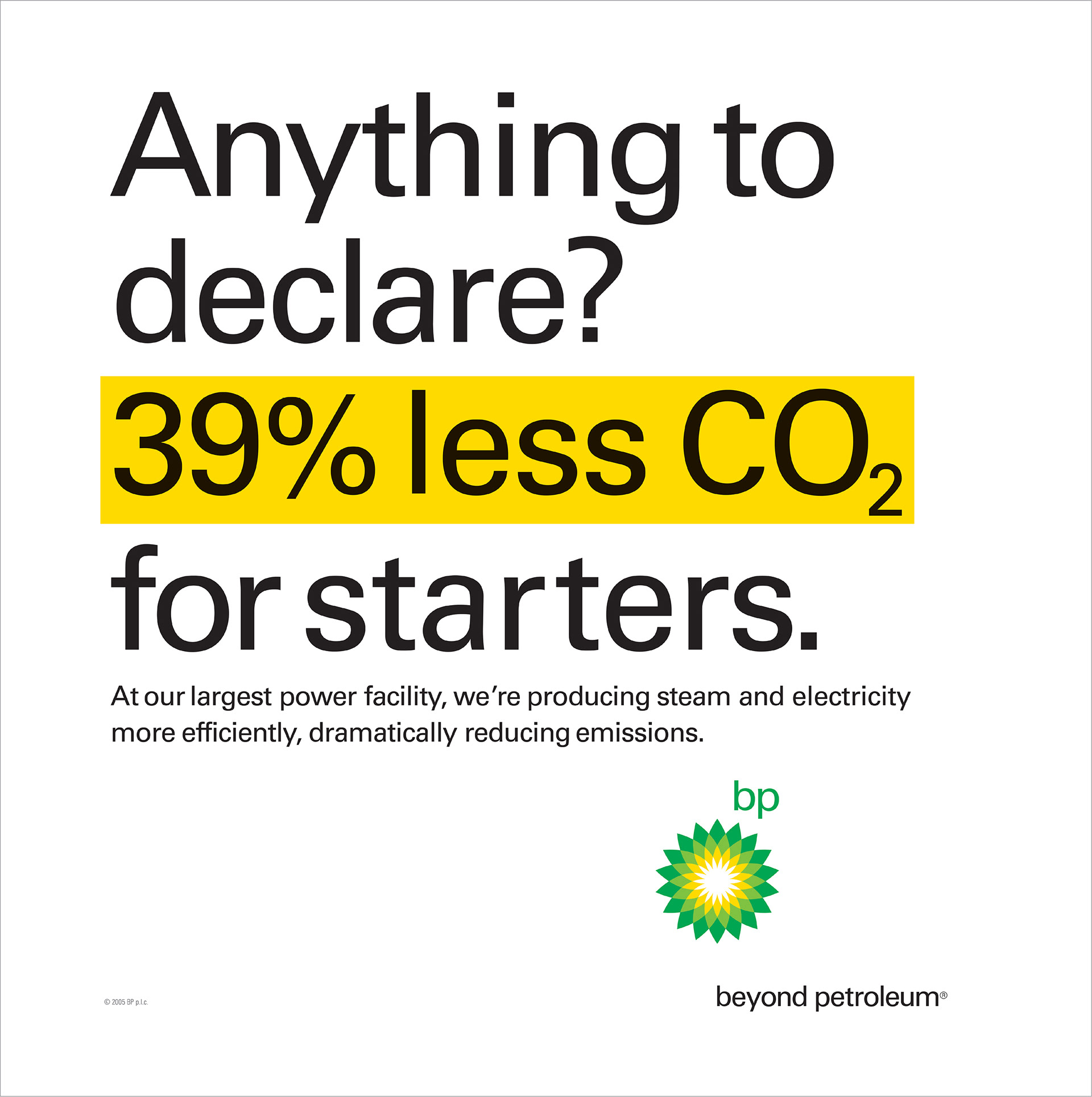 Note: This execution ran above the customs inspection station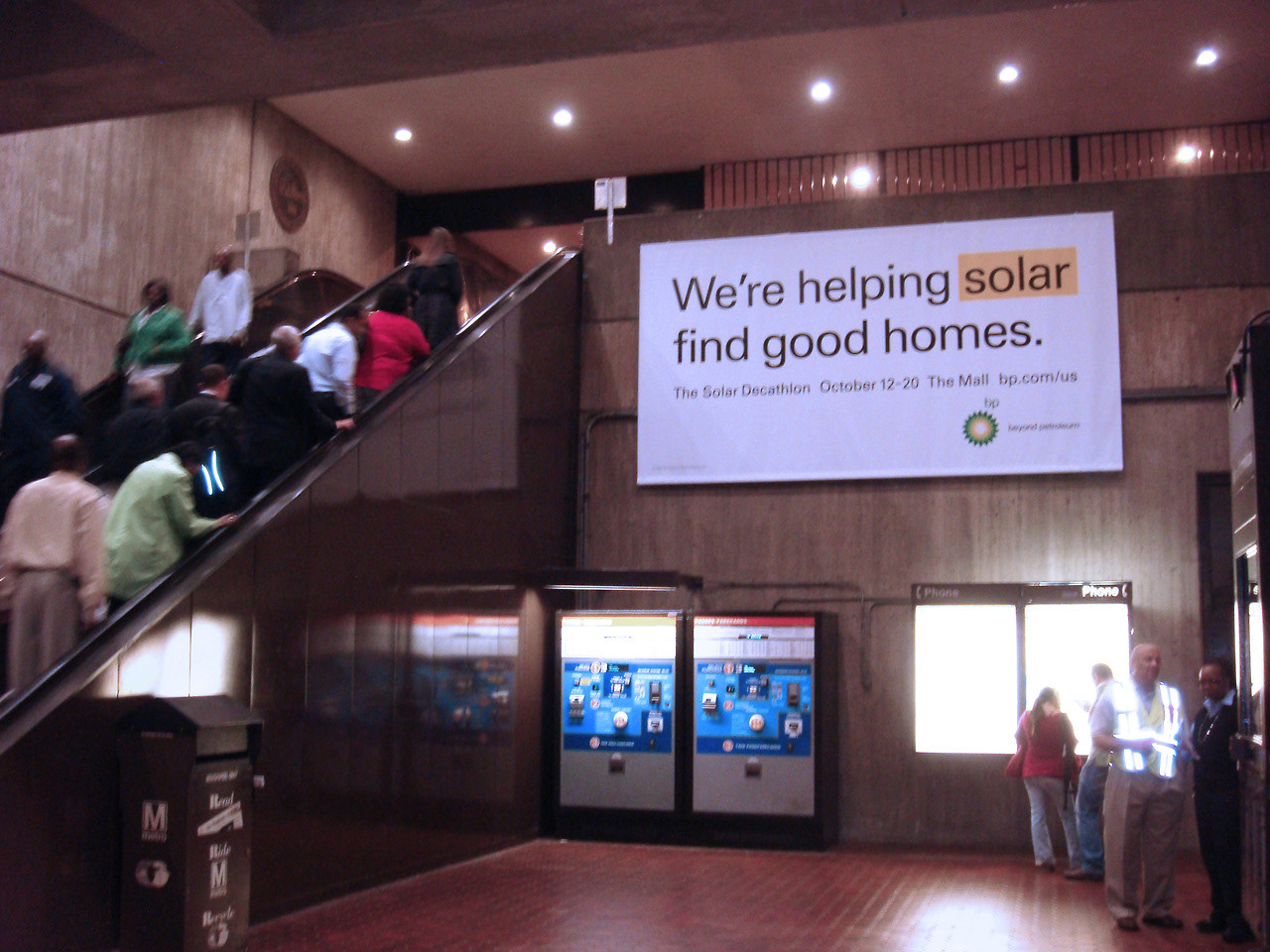 Out of Home to promote The U.S. Department of Energy Solar Decathlon sponsored.
The event challenges collegiate teams to design, build, and operate solar-powered
houses that are cost-effective, energy-efficient, and attractive.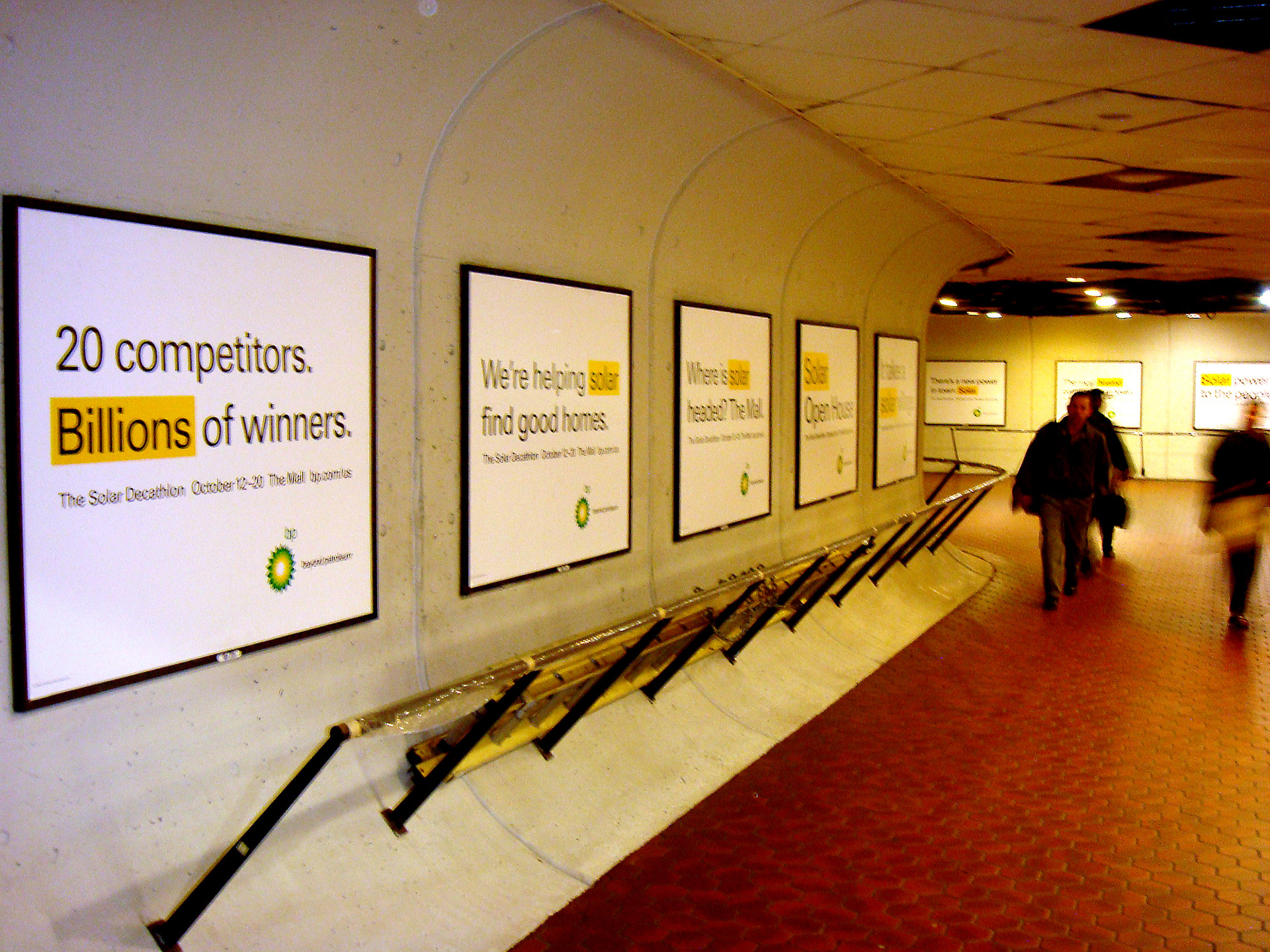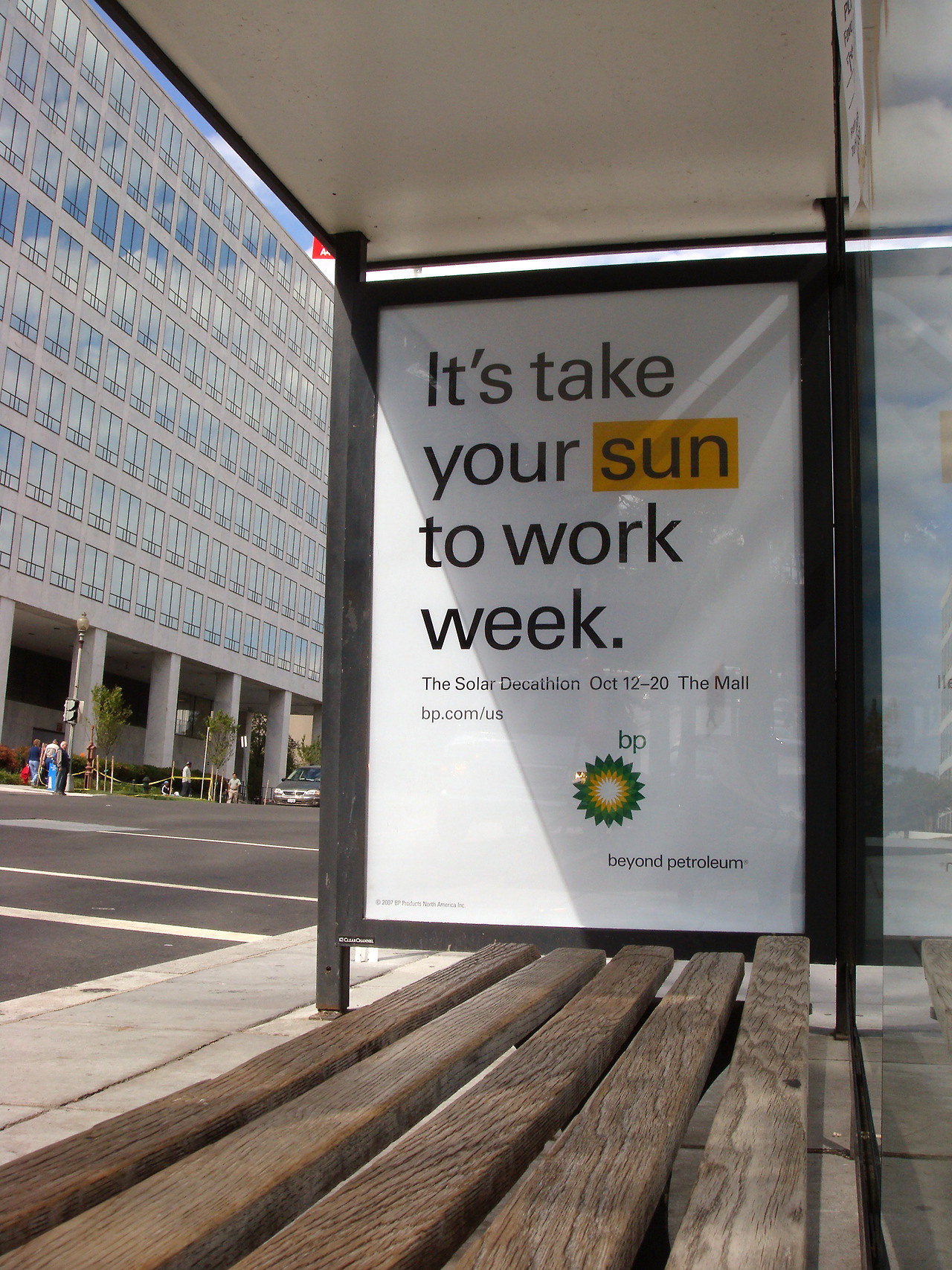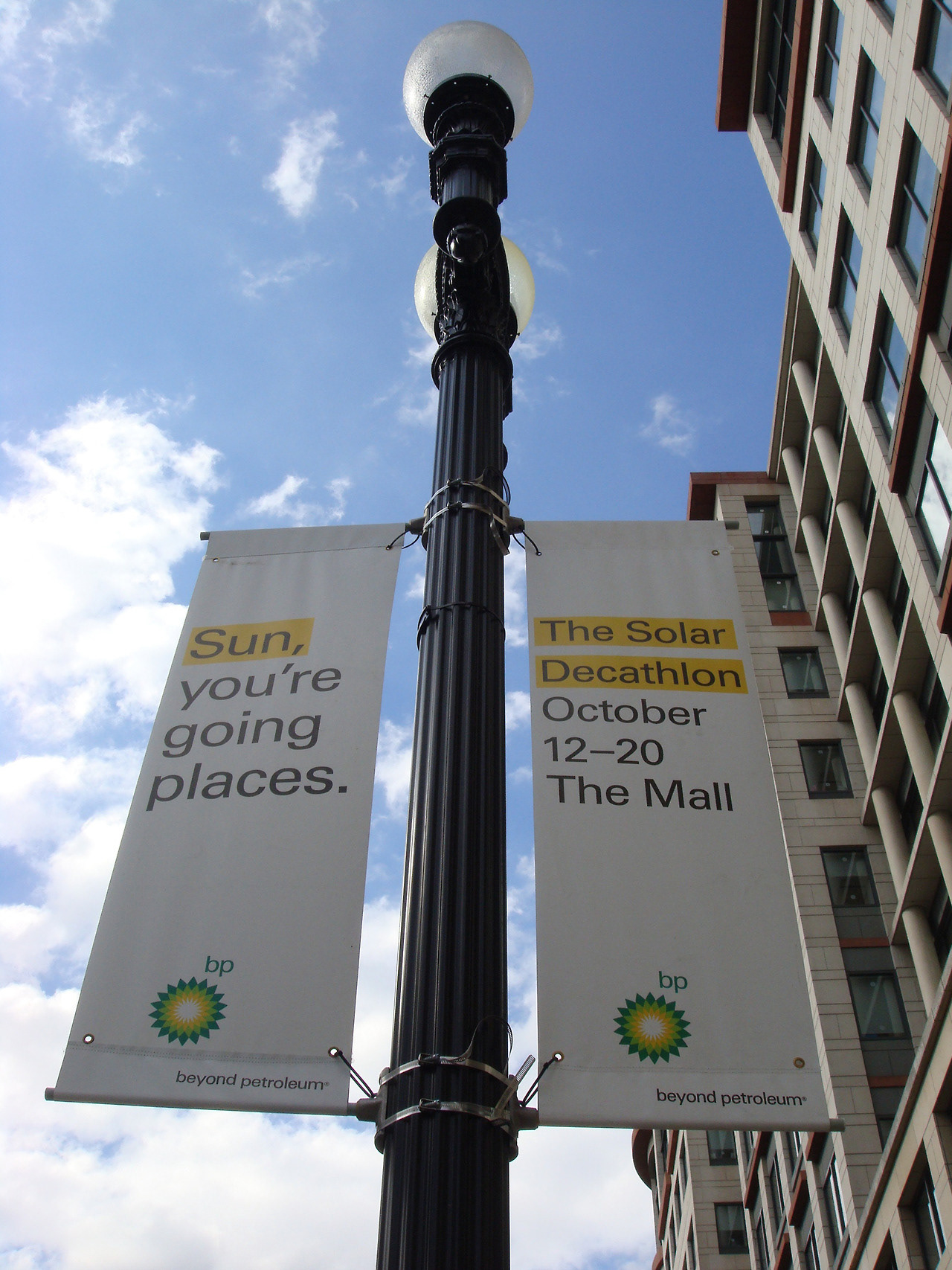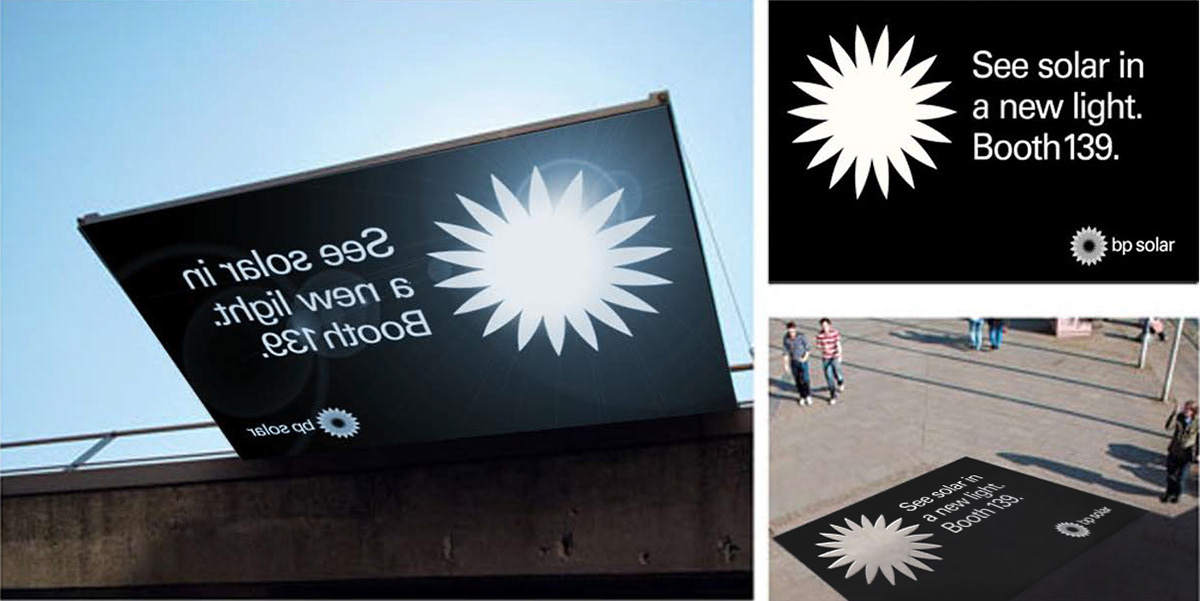 Launch of BP's Alternative Energy Division in the US